WELCOME to Hōzuki no Reitetsu Wiki!!!
The Wiki is dedicated to provide information about Hōzuki no Reitetsu manga, written and illustrated by Natsumi Eguchi, as well as the anime produced by Wit Studio. We currently have 28 articles. You can help out by editing one of the articles in this wikia.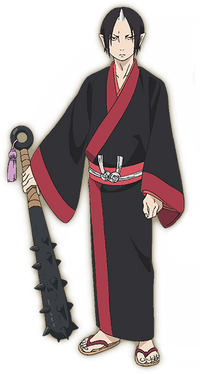 Hoozuki (鬼灯, Hōzuki) is the talented, sadistic deputy of the King of Hell, Yama. He tries to resolve various problems in Hell.

Are you looking forward for Hōsuki anime series?
Ad blocker interference detected!
Wikia is a free-to-use site that makes money from advertising. We have a modified experience for viewers using ad blockers

Wikia is not accessible if you've made further modifications. Remove the custom ad blocker rule(s) and the page will load as expected.